The next improvement in speed and features coming to Wi-Fi will be thanks to the arrival of 802.11ax technology in 2019. Up to now the Wi-Fi allowance has named subsequent versions of Wi-Fi after their IEEE specification names. PC and smart device enthusiasts will be well acquainted with the improving standards over recent years and new devices, like the latest Surface Pro 6 from Microsoft, are still listed as backwards compatible with IEEE 802.11 a/b/g/n and the newest IEEE 802.11 ac standards. However, the naming scheme is going to be a little bit less arcane from next year, with the move to numerically incrementing standards going forward.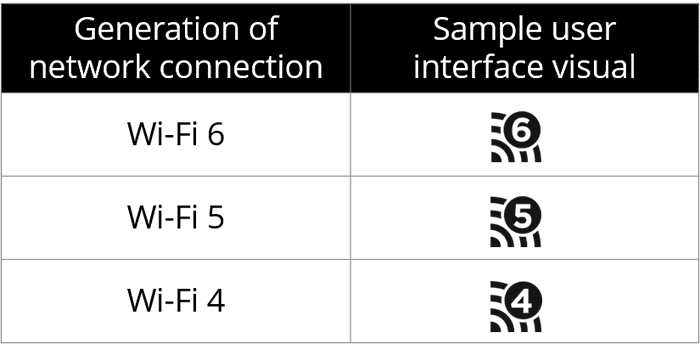 Simply put, "the new naming system identifies Wi-Fi generations by a numerical sequence which corresponds to major advancements in Wi-Fi". The upcoming IEEE 802.11ax capable devices will be identified as Wi-Fi 6 compatible. Furthermore, the Wi-Fi alliance is going to backdate the new naming scheme so we will see the following:
Wi-Fi 6 to identify devices that support 802.11ax technology
Wi-Fi 5 to identify devices that support 802.11ac technology
Wi-Fi 4 to identify devices that support 802.11n technology
Explaining the new naming initiative, the president and CEO of the Wi-Fi Alliance, Edgar Figueroa, said "For nearly two decades, Wi-Fi users have had to sort through technical naming conventions to determine if their devices support the latest Wi-Fi." Figueroa and his colleagues reckon that the new naming scheme will be helpful to both industry and end users to quickly find out and compare its Wi-Fi capabilities.
When Wi-Fi 6 arrives it will bring the following key improvements:
Higher data rates
Increased capacity
Good performance in dense environments
Improved power efficiency
Beyond the obvious benefits of higher data rates and capacity, the boost in performance in dense environments, such as stadiums and similar, sounds very useful. Moreover Wi-Fi 6's improved power efficiency can help mobile, smart home and IoT device users stay connected.

Networking component manufacturers such as Qualcomm, Intel, Broadcom, MediaTek, and Marvell welcomed the above news.