Californian manufacturer Super Talent has this week revamped its high-end line of solid-state drives with the launch of the new TeraDrive CT.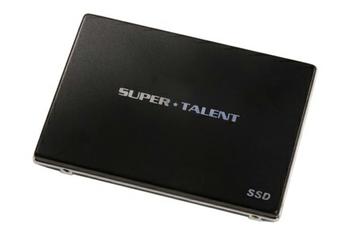 Making use of a SandForce 1222 processor, the drive requires less over-provisioning and is able to offer higher capacities when compared to existing TeraDrive FT2 models.
Arriving in 64GB, 120GB, 240GB and 480GB flavours, the TeraDrive CT touts sequential read and write speeds of up to 285MB/s and 275MB/s, respectively, and is hooked up via a standard SATA 3Gbps interface.
Built-in garbage collection and TRIM support feature as standard - as do reliability technologies RAISE and DuraWrite - and Super Talent's pricing is competitive, with the entry-level 60GB drive starting at $199 in the US.
Pricing for the 120GB and 240GB models is set at $349 and $669, respectively, but there's no mention of how much the range-topping 480GB drive will set you back. No sign of UK availability yet, either.