At first glance, LaCie's Wireless Space may look like just another one of its sleek external hard-drives, but don't be fooled. The new device packs a lot more than just storage.
The company, known for its striking industrial-designs, has decided to turn the humble HDD into a combination NAS, router, access point and media-streaming hub. The box features four gigabit-Ethernet ports - with one reserved for the uplink - and a wireless 802.11n radio that lets it connect to an existing network, act as an access-point or work as a wireless-extender.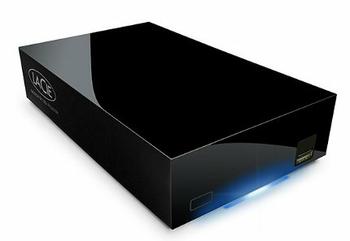 While the new drive comes in 1TB and 2TB versions, there are three USB 2.0 expansion ports to add additional storage, should the in-built HDD get a little cramped.
The Wireless Space also works with all of the normal streaming and networking standards. This includes UPnP, DLNA and iTunes support for streaming media to and from your devices, as well as compatibility with Apple's Time Machine.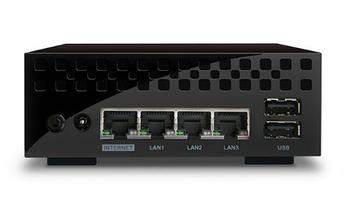 As an entry level NAS, LaCie's latest box seems pretty capable. The fact that it combines all of the features of a wireless router only sweetens the deal, letting you combine multiple different devices into one.
The Wireless Space is currently listed on the company's website for £179.90 and £249.90 for the 1TB and 2TB versions, respectively, including VAT. While they're currently listed as out of stock, the devices are expected to be freely available soon.