Back in September we first heard about Intel planning to outsource some 14nm production to TSMC in Taiwan. The reason for Intel's initially surprising decision was that it couldn't meet demand for its 14nm products, such as processors and chipsets, so the economics of the situation made outsourcing a pragmatic move. Intel has previously crowed about its manufacturing supremacy and how its 10nm process "is a full generation denser than other 10nm" parts, so it is eating humble pie right now as it continues to make its 10nm process viable.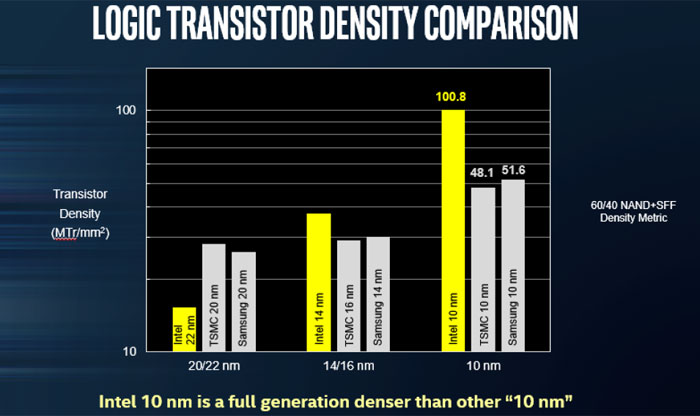 Intel's claimed density improvements
Today, Taiwan's DigiTimes puts some more flesh on its earlier exposé, though Intel has no confirmed or denied these "market rumours". Its sources say that Intel has begun planning the outsourcing to TSMC. In brief, Intel will continue to produce its high-margin Xeon and Core CPU production in-house, while entry-level Atom processors and some of its chipsets are allocated to TSMC production lines.
Earlier this month Intel said it will "invest an additional US$1 billion in 2018 expanding its 14nm manufacturing sites," which it had previously tried to avoid, hoping for it to be replaced by 10nm capacity coming on line.
DigiTimes sources say the two companies have been in talks about this outsourcing strategy since mid-2018. As mentioned in our previous article, Intel has used TSMC in a similar role before – it made Atom-based SoCs in 2009, and SoFIA handset SoCs in 2013.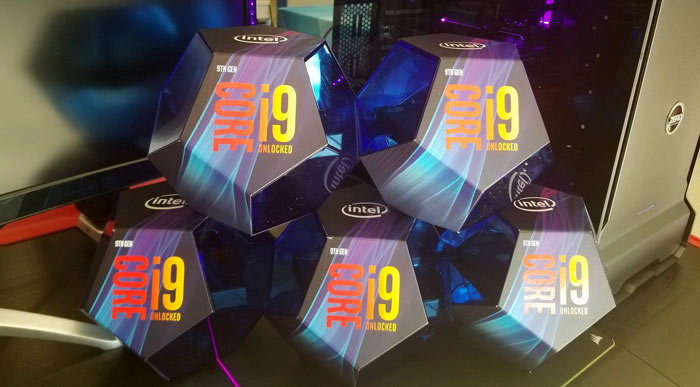 TSMC won't be making these
In case you missed it, last week Intel asserted that it was "making good progress on 10nm". Then it followed up with expectation busting Q3 2018 financials towards the end of last week. In statements accompanying the financial results Intel execs said they were more confident than ever of meeting volume 10nm shipping targets (Holiday 2019), and that it has "repositioned some 10-nanometer to 14-nanometer," to satisfy consumer demand.