Classic action racing hitting the touchscreen
Focus Home Interactive have announced a DS version of their superb action racer, TrackMania, will be with us by this Winter or, in their words, "Q4 2008".

TrackMania, hugely popular at LANs, is, as our TrackMania Sunrise Review quite clearly put it, an arcade action stunt racer... and probably only slightly more fun than an night with Kiera Knightley on an oiled bouncy castle. Well now that fun is set to hit the DS, meaning there's bound to be loads more challenges, time trials, near impossible jumps and corkscrews and all manner of multiplayer mayhem.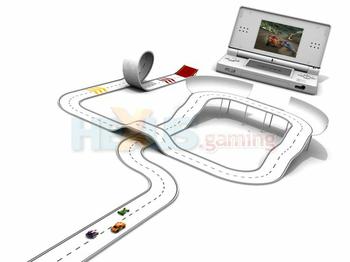 Click for larger image



Far from a hardcore driving simulation, TrackMania is based on the fun and spectacular aspects of racing. FHI are saying that all that fun from the PC version, mind-blowing speeds on incredible tracks made of jumps, loops, turbo boost pads and many other crazy design elements will all make it onto the DS. Even better, just like the PC version, TrackMania DS will offer a track editor that will let you create your own unique and exciting tracks from hundreds of different design blocks, giving the game near-infinite replay.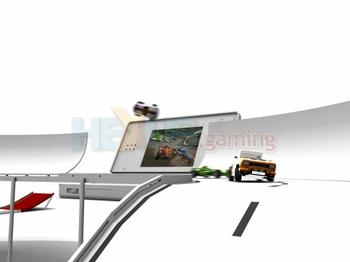 Click for larger image



We'll leave the final words to Cédric Lagarrigue, CEO of Focus Home Interactive:

"We are very happy with this partnership with Firebrand,their technology and background guarantee TrackMania DS will be a solid adaptation of the PC game, while also making the most of unique features of the DS. The fact that some members of the Firebrand team are true TrackMania fans definitely convinced us to trust them, and the first results are spectacular. We believe that the Nintendo DS console is well-suited for more casual games than to realistic simulations, and TrackMania DS, with the fun it brings in solo as well as in multiplayer mode, along with its well-known track editor, should find itself quite a nice place on Nintendo's handheld."