Codemasters has revealed the minimum and recommended PC specs for its GRID card racing game reboot. GRID 2019 uses the Codemasters EGO Engine, the same graphical code behind games such as F1 2019 and Dirt 2.0. At this early stage ahead of release it sounds like the new DirectX 12-only game has quite high recommended hardware specs, and even for the minimum spec gamer there will still be a heavy toll on HDD/SSD storage resources.
The Steam pre-purchase place for GRID 2019 has been updated with the minimum and recommended PC specs as in the table screenshot below. While the minimum spec is rather modest, other than the aforementioned requirement for DX12 and 100GB of spares storage space, the recommended spec is quite high considering the current Steam Survey data.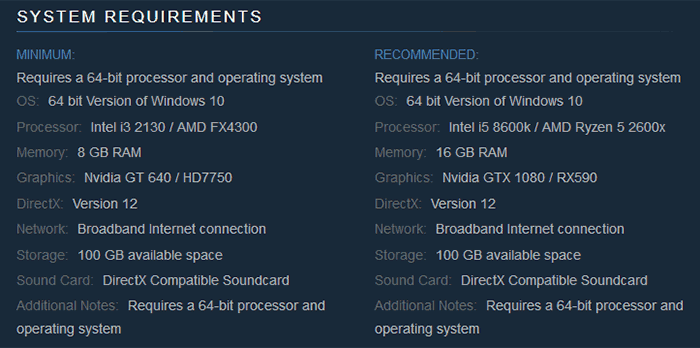 Above you can see that to play GRID 2019 at recommended levels of image quality, detail, fluidity and so on you will need a modern hexa-core processor from Intel or AMD. In particular, the Intel i5 8600K and AMD Ryzen 5 2600X are specified. For graphics processing Codemasters is recommending the Nvidia GeForce GTX 1080 or AMD Radeon RX590. That seems a rather odd graphical pairing, as more often than not the GTX 1080 would be batting against a Vega 64 from AMD.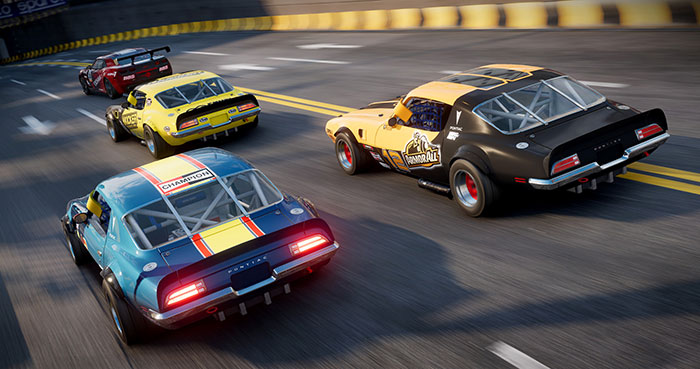 You can pre-order GRID 2019 now via Steam where it is listed at £44.99 here in the UK. The game becomes available to play from 11th October - but those who splash out on the Ultimate Edition (£64.99) can access it 3 days early. For information about the game, trailers, and more, check out our previous article, the Steam page, or one of the many videos like the hands-on preview video embedded below.