There have been some interesting reports about AMD Radeon cards based upon Navi GPUs published over the weekend. As per our headline, one report says that the upcoming AMD Radeon RX 3080 XT will offer GeForce RTX 2070 rivalling performance. This particular graphics card will launch at E3 2019, according to the source report, and be priced aggressively at approx US$330. Another report from the same site, Tweaktown, this time flagged as a 'rumour', says that the AMD Navi flagship Radeon RX 3090 XT will launch in 2020, priced at US$499. These reports aren't very clear about where their information was gleaned but it might be from the AdoredTV YouTube channel's recent Navi GPU speculative Vlog posts, rather than industry insiders, so please remember to bring along your preferred brand of food-grade sodium chloride.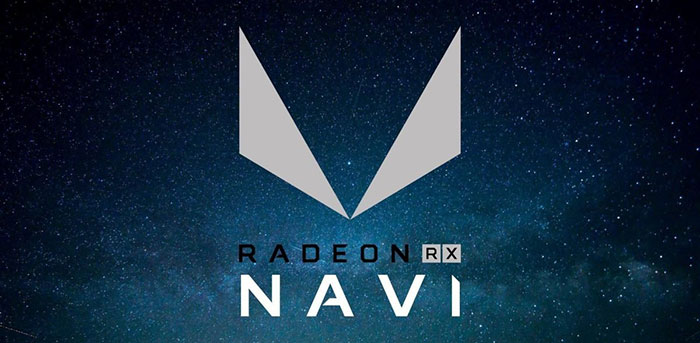 With the preamble out of the way, let us have a look over these rumours more closely. First of all, Tweaktown is doubling down on its assertion that AMD will launch the next gen Navi graphics cards at E3. About a week ago AMD officially signalled to investors that Navi CPUs would arrive in Q3 2019. The E3 2019 show is in mid-June, so Q2, but it isn't that far away from Q3 which starts just a couple of weeks later. It could be the platform for some kind of teaser/pre-launch event from AMD.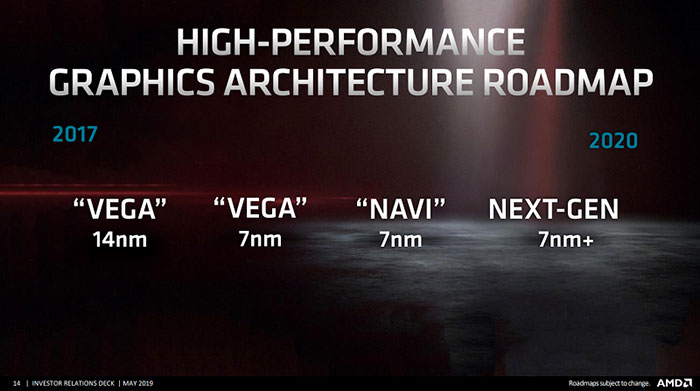 At the upcoming E3 show Tweaktown says that the AMD Radeon RX 3080 XT will be unveiled. It will be based upon the 7nm Navi 10 GPU with 56CUs and the card will feature 8GB of GDDR6 memory. This product will have a TDP of approx 190W, it says.
One of the more interesting facets of this Radeon RX 3080 XT rumour concerns the pricing. In recent years gamers and enthusiasts have felt financial pain as low-, mid- and high-end graphics card pricing bands seem to have risen out of step (not helped by the crypto-craziness last year) with previous generations. The rumours suggest that the AMD Radeon RX 3080 XT will rival the GeForce RTX 2070 but will be priced at just US$330 - which should make a big impact, and perhaps even spark a price war. As a reminder, the RTX 2070 Founders Edition has an MSRP of US$599.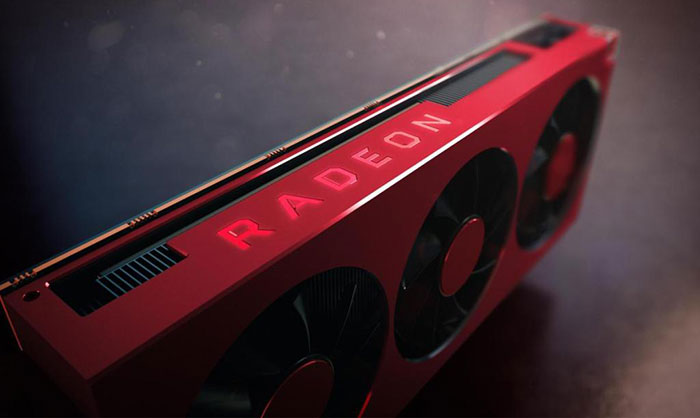 The flagship AMD Navi graphics card for consumers, the Radeon RX 3090 XT, won't be available until 2020, it is claimed. Based upon the 7nm Navi 20 GPU, this card is said to come packing 64CUs and will feature up to 16GB of GDDR6. Expect to pay US$499 for the Radeon RX 3090 XT, and for that fee it will deliver approx 10 per cent faster performance than the AMD Radeon VII, says the source.
For some further AMD Navi news, back at the end of April HEXUS reported upon the leaking of a purported AMD Navi graphics card PCB.