Philips and Razer have got together to integrate the Philips Hue API and the Razer Chroma ecosystem. What this means is that the Philips Hue smart home lighting that you own can now help you enter "a new level of spatial immersion," as you game on your Razer Chroma equipped PC.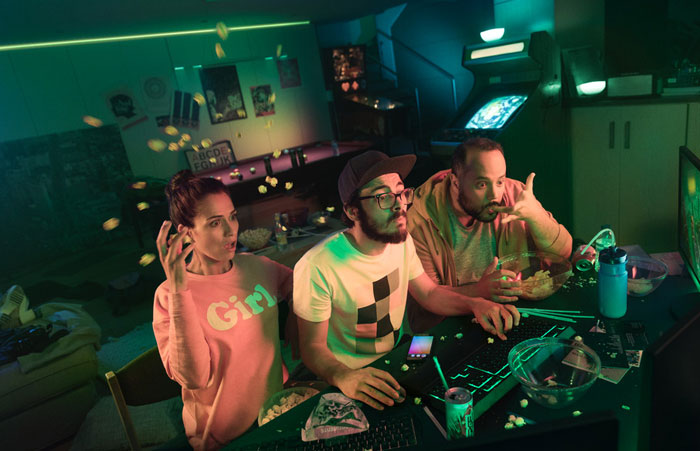 "Razer Chroma is the world's largest lighting ecosystem for gaming devices, and with Philips Hue, we are transforming the gaming experience in the home," said Razer Co-Founder and CEO Min-Liang Tan. "This takes gaming immersion to a whole new level that has never been seen before."
Philips Lighting's Business Group Leader, Chris Worp, likened the new lighting system integration to "surround sound for your eyes," as it takes the content beyond the periphery of the physical screen.
Philips Hue devices are probably the most popular smart home lighting devices available. However, to enjoy the Razer Chroma integration the following conditions must be met:
You need some Philips Hue smart colour lights, of course
You need a Philips Hue V2 bridge
You need the latest Philips Hue app software update
You need at least one Razer Chroma device attached to your PC
Such as: a Razer gaming laptop, or various Razer Chroma gaming peripherals or accessories
And you need the free Razer Synapse 3 software
If you have all the above, games that have been designed with Philips Hue and Razer Chroma Link integration and light effects, will be able to sync together. Already games such as Overwatch and Quake Champions have Hue/Chroma synchronisation.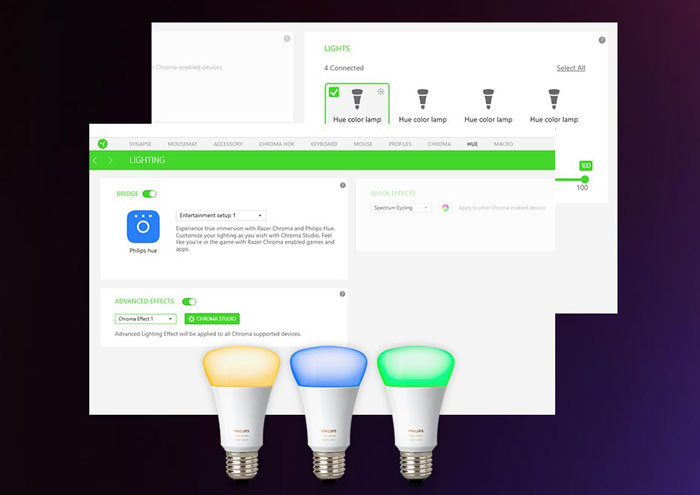 Razer points out that the lighting sync isn't just useful in gaming scenarios. The system can be used to sync ambiently to help users enjoy simple relaxation, when hosting friends, or even when surfing the web at home.