Last week Nvidia launched the GeForce GTX 1650 GPU and its OEM partners announced over 80 new gaming laptops powered by mobile GTX 16 series GPUs. One notable thing about these releases was that tech review sites like HEXUS never received press-drivers ahead of the release, so most of reviews of new GTX 1650 GPUs and GTX laptops arrived the next day, or the day after that.
With the simultaneous launch of the GeForce GTX 1650 and all those laptops, one might understand that Nvidia was a bit too busy to prepare early drivers for reviewers - that's one version of the story anyway. If you look at the driver release blog page you will find that Nvidia didn't stop with those major additions either as the new GeForce Game Ready 430.39 WHQL drivers also added optimisations for Mortal Kombat 11, tweaked Strange Brigade Vulkan performance, and more.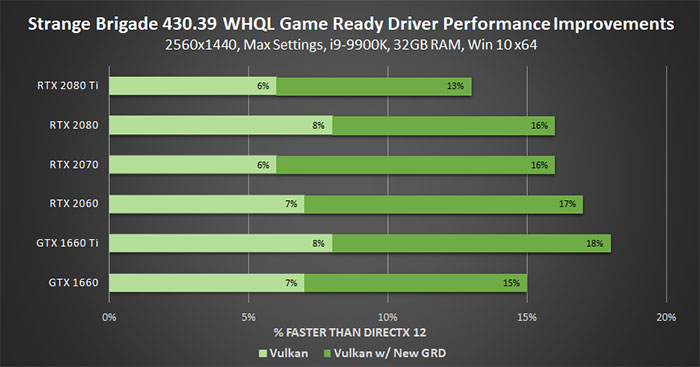 Perhaps Nvidia programmers were a bit over-faced as something has definitely gone amiss with driver version 430.39. GeForce forum users and Redditors have been complaining about the driver eating up CPU time. Users report that the driver is using up between 10 and 20 per cent CPU capacity, reports PCGamesN.
Just ahead of the weekend Nvidia Customer Care and Software QA specialist Manuel Guzman, responded to a thread about driver 430.39 woes in his official capacity. In answer to someone complaining about high CPU usage for the Nvidia Display Container LS (Local System), Guzman wrote "We have been able to reproduce the bug consistently now and are currently testing a fix." Looking though the 30 page thread there seems to be a few more problems in the driver than the CPU hogging bug - there are quite a few reports of instability after the update too.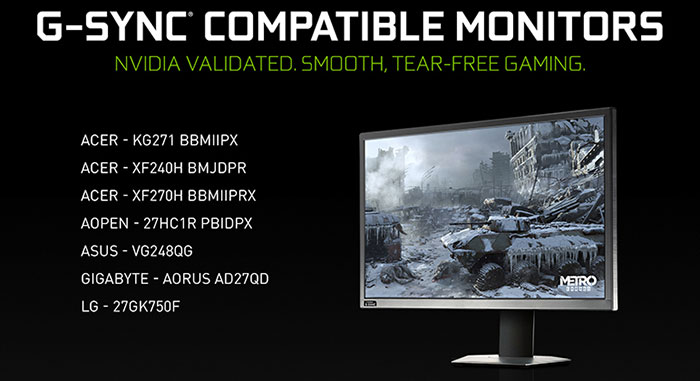 More FreeSync monitors were validated as compatible too
Many people are currently rolling back to previously agreeable driver releases for the time being. Others have tried the following workaround (no advice intended) and have reported some success in solving the CPU time hogging issue:
End the Nvidia Container or nvdisplay.container.exe process via Windows Task Manager.
Remove the following subfolders:
C:\Program Files\NVIDIA Corporation\Display.NvContainer\plugins\LocalSystem\DisplayDriverRAS,
and C:\Program Files\NVIDIA Corporation\DisplayDriverRAS.
Restart the computer.
Hopefully an imminent Hotfix driver, direct from Nvidia, will solve the problem without you having to tinker with your system files or roll back driver functionality. Hopefully most readers won't have already installed this 430.39 update and can just sit back patiently for a better driver.
UPDATE:
Nvidia has now released the GeForce Hotfix Driver Version 430.53 to fix the following issues:
Fixes higher CPU usage by NVDisplay.Container.exe introduced in 430.39 driver
3DMark Time Spy: Flickering observed when benchmark is launched
BeamNG: Application crashes when game is launched
Shadow of the Tomb Raider: Freezes when launched in SLI mode
Desktop flickers when videos are played back on a secondary monitor