Mozilla Firefox has reportedly been losing users on both desktop and mobile platforms in recent months, as the company has hit a record low in global overall browser share, according to Computer World.
The set of data, released by California-based Net Applications, shows a fall in Mozilla's Firefox browser's total user share to 12.9 per cent in June, which includes both desktop and mobile browsers. Analysts believe that the reason Firefox continues to drop market share is largely to do with its failing attempts to lure in mobile OS users, especially those browsing on smartphones, resulting in a lag in its mobile share compared to its competitors.
Apple's Safari user share is also reported to have bled just as badly since April, with a decline on mobile and sudden slide on the desktop as the main cause for its significant loss. The mobile browsing market share overall has seen an increase of nearly 6 per cent over the past 12 months, which represents a growth rate of 52 per cent. With 17.3 per cent of users now surfing the Web using a mobile browser, many companies are concentrating on features to attract a mobile audience.
Other combined figures for mobile and desktop market share include; Microsoft IE at 48.4 per cent (desktop market share is 58.4 per cent but it only has 2 per cent on mobile), Google Chrome at 22.6 per cent combined, and Apple Safari's combined score of 12.3 per cent. Looking at the chart above gives readers a good view of the relative strengths of mobile vs desktop for each browser.
Oculus Rift Browser Support – Firefox and Chrome
Oculus Rift enthusiasts who have been anticipating surfing the Web using the VR headset will be glad to hear that Chrome and Firefox developers have announced that they are planning to add VR support to future versions of their respective internet browsers.
Bringing Rift users an immersive internet experience with VR components could be useful for gamers, shoppers and even social media followers. With the recent release of Rift's DK2 dev kit, such featured content could bring a wave of possibilities to future Web browsing.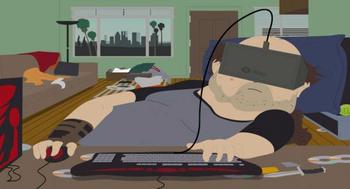 "In the case of a piece of clothing you could see it on a virtual mannequin, walk around it, lean in and examine the stitching, and so on as if it were actually sitting right in front of you," wrote Brandon Jones of Google. "You could also imagine similar experiences with educational tools, data visualization, mapping, and so on."
The development is still in the early testing stage however, and it may take some time before a stable version is released. Those who own the headset can check out the source code and demos now.