During a breakout session at BUILD 2016 Microsoft detailed some interesting plans for the Windows 10 Action Centre. This is an important part of Windows 10 which currently doesn't really live up to its potential for convenience, or for integrating the bulk of notifications in your daily connected life. With the launch of the Windows 10 Anniversary Update this summer the Action Centre will become quite a lot more useful for many people.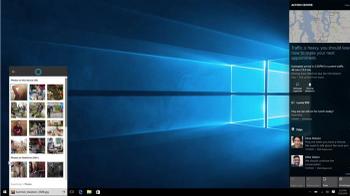 According to a report by WinBeta the new Action Centre will cloud sync and look identical between Windows Mobile and other Windows 10 devices like PCs and tablets. The synchronisation means that if you dismiss a notification on your computer or phone you won't get a repeat notification when you turn on the other device.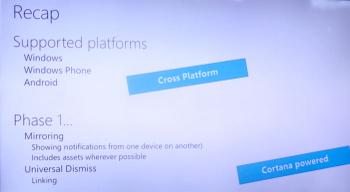 For me, one of the most interesting new features is that these notification actions aren't fenced-in within the Windows ecosystem. Android device users with the Cortana app installed will also be able to enjoy the same level of notification sync and integration.
So what do you do when you get, say, an Android text message notification on your desktop PC? Well, you won't have to pick up and unlock your Droid, you will be able to type a reply from within Windows on your lovely Romer Gs, Cherry MXes, or Razor Greens. Microsoft has a Cortana app for Apple iOS but the intergrated sync functionality isn't going to arrive on iPhones or iPads. Access to the underlying OS is too restricted on Apple's devices, explains Liliputing.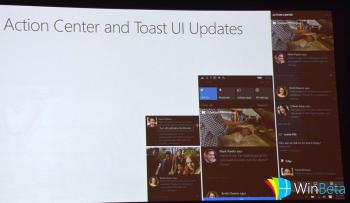 Other features coming to the new improved Action Centre include; widgets and tiles, via which developers offer information-rich cards to users. WinBeta says that the weather app, for example will be able to push weather forecasts, animations and interaction directly into the new Action Centre.