Microsoft has been pushing its Windows 10 free upgrade very hard, some would say too hard. The firm actually had to reign in its pushiness, and some would call it deviousness, at getting users to go ahead with the update in the wake of user complaints last month.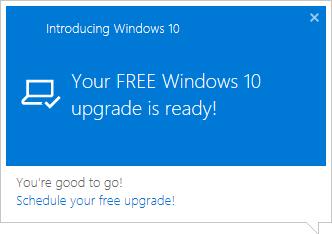 Now a businesswoman has successfully sued Microsoft for pushing the unwanted upgrade, claiming it wasn't authorised, and it ended up disrupting her travel agency business for days at a time. Obviously for that second point, the upgrade didn't go smoothly, it is said to have failed but then caused frequent system crashes and slowdowns. Calls to Microsoft customer support didn't solve the issues.
Teri Goldstein of Sausalito, California has won compensation from Microsoft for lost income and the cost of a new computer. The court awarded $10,000 to Goldstein for her troubles. Microsoft settled to avoid the expense of further litigation, rather than as any admission of wrongdoing, writes the Seattle Times.
"Nobody ever asked me if I wanted to update," complained Goldstein. She added that she hadn't even heard of Windows 10 before this incident. Goldstein's complaint may be one of the more extreme examples of problems resulting from Microsoft's pushy campaign to get users of Windows 7 and 8.X to upgrade but I've read of many others having issues with the new OS, application compatibility, and hardware compatibility, for example.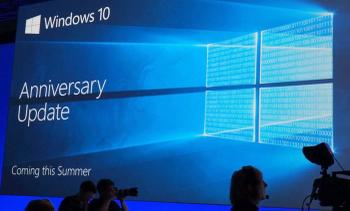 The Windows 10 Anniversary Update is due to arrive in a few weeks. Coinciding with the release it is expected that the free upgrade offer to Windows 10 will end. Microsoft really wants to hit that 1 billion activations milestone, so it will be interesting to see if it begins a new offer to move OS stragglers to the Windows 10 Anniversary Update.