Remember Lite-On? The company used to be omnipotent in the storage market a few years ago. It's still going strong, and we though it rude not to pop on by at COMPUTEX '09.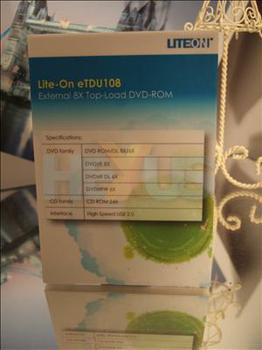 Available in blue, black, white and red, The eTDU108 is the company's latest external DVD-ROM drive, and utilises a flip-top design unlike most other drives on the market. Looks kind of cool, huh?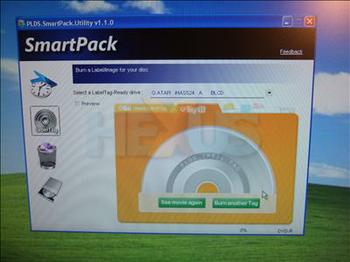 Launched along with its latest DVD-Writer model, the iHAS524 incorporates an innovative label-writing technology called LabelTag. LabelTag allows the writing of circular labels on the data side of a standard CD-R or DVD+/- R disc.
We will be looking at the Lite-On iHES208 8x internal Blu-ray reader and DVD-ROM writer combo in the near future, to see if it offers value at ~£150.