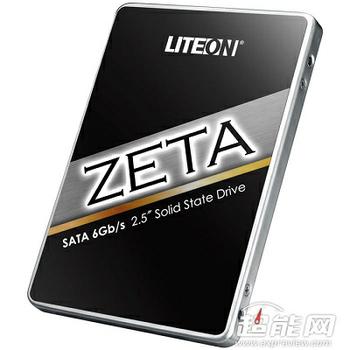 Another vendor is taking a leap into the consumer solid-state drive (SSD) market and this time it's the OEM brand Lite-On. Though more well-known for its optical-drive business, Lite-On is actually the company behind SSD brand Plextor, and this fact alone makes Lite-On's venture into the consumer SSD business somewhat strange.
Lite-On's new range of consumer-grade SSDs will be marketed under the ZETA product series which starts with an initial roll-out for the Asian market. EU and North American availability is expected a later date but has not yet been confirmed by the company.
The ZETA series will be offered with a trio of capacities: 128GB (LCH-128V2S), 256GB (LCH-256V2S) and 512GB (LCH-512V2S) all featuring Silicon Motion's SM2246EN controller. Lite-On is deploying SK hynix's 16nm MLC NAND flash paired up with LPDDR3 DRAM controller cache that is equivalent to the drive's capacity, the 128GB drive gets 128MB of cache and so on.
All drives feature 520MB/s read speeds while the write speed declines with reduced capacity due to the decreasing number of NAND flash dies and channels present. Resultantly, the 512GB has a headlining 430MB/s write speeds with the 256GB and 128GB models having much slower 290MB/s and 150MB/s write speeds, respectively.
IOPS are also capacity-dependant with 67,500, 82,500 and 83,500 random 4K reads and 37,500, 72,500 and 80,000 random 4K writes for the 128, 256 and 512GB models, respectively. Standard features such as TRIM, NCQ and 256-bit AES encryption are also built into the ZETA SSDs.
In the Chinese market, where they will initially sell the Lite-On models, 128GB, 256GB and 512GB ZETA SSDs will retail for 439, 799 and 1,599 yuan respectively. That equates to $71, $129 and $258, therefore roughly hitting the 50 cents-per-gigabyte mark.