Intel is continuing its push into the Internet of Things (IoT) industry with the acquisition of Lantiq. Buying in the leading provider of chips for the residential gateway and access network markets should help Intel enhance its offerings for the smart connected home.

Lantiq was bought by Intel for an undisclosed sum. The firm was formerly owned by Infineon before being bought by private equity firm Golden Gate Capital for $280 million – including cash from Deutsche Telekom. With the IoT as a new frontier in the battle of chipmakers acquisitions like this, and Samsung's buying of startup SmartThings last year, help the established players position to meet expected market demand with compelling products.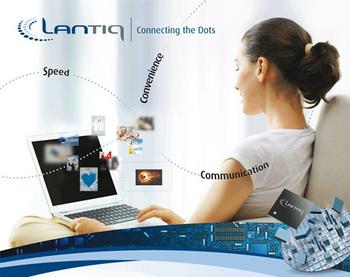 Looking to the future, and tying in the announcement of the acquisition on Lantiq, Kirk Skaugen, senior vice president and general manager of Intel's Client Computing Group said "By 2018, we expect more than 800 million broadband connected households worldwide. Intel has been a global leader in driving broadband into the home and to connected compute devices. The combination of our cable gateway business with Lantiq's technology and talent can allow global service providers to introduce new home computing experiences and enable consumers to take advantage of a more smart and connected home."
Lantiq's CEO Dan Artusi was also optimistic regarding the merger; "Intel and Lantiq share a common vision about the evolution of the connected home and the intelligent network," he said. He hopes that together the companies can transform home broadband equipment to make smart gateways for the IoT connected home.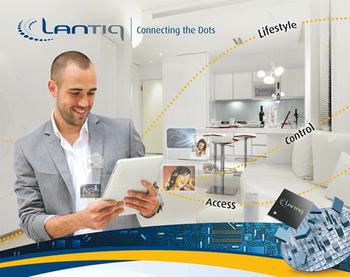 It is suggested that the technology bought in from Lantiq will go further than just help with Intel's IoT plans. Lantiq had over 2000 patents related to broadband and communications which touched upon technologies such as G.Fast, Fibre to the Distribution Point (FTTdp), ultra-efficient network processors, and comprehensive Ethernet and voice solutions.