Ubisoft has confirmed that it has scheduled the game Far Cry 4 to be released on PC, PS4, Xbox One, PS3 and Xbox 360 for November. Far Cry 4 is being developed by Ubisoft Montreal in collaboration with Red Storm Entertainment, Ubisoft Toronto, Ubisoft Shanghai and Ubisoft Kiev. The new game is to be set in the Himalayan region, so pack away your tropical gear…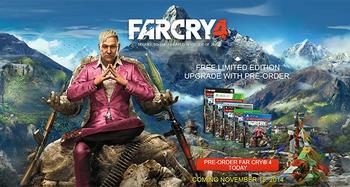 The precise region of the Himalayas the game will be set in is called Kyrat, "an untamed region currently ruled by a despotic self-appointed king". We are told that while the scenery is beautiful Kyrat is a very dangerous place. Just like in previous games, players will be able to craft their way through an open world full of wildlife and make use of various weapons and vehicles to help them survive and follow their quest.
"Following the success of Far Cry 3, we wanted to take the franchise to the next level and create a game that will surprise players and exceed fans' expectations," said Dan Hay, Executive Producer. "Given the unique setting, we feel Far Cry 4 will stand out as a top first-person shooter and we're eager to reveal more about the game in the coming months."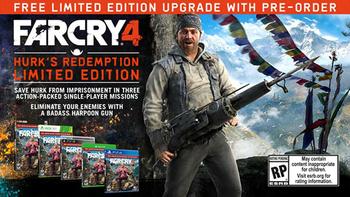 Ubisoft has already set up a pre-order offer for the Limited Edition version of Far Cry 4 which will include three extra single player missions where you "Monkey Around With Hurk," (from Far Cry 3) and his 'Impaler' harpoon gun. Pre-order customers get this Limited Edition for no extra outlay.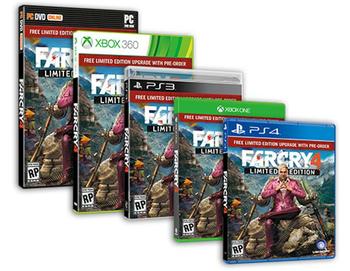 In the UK the precise release date is said to be 21st November, other EMEA countries with get the game on 20th Nov, US customers will get Far Cry 4 even earlier, on 18th Nov. Far Cry fans will be able to watch the gameplay premiere of this fourth game in the series online from 9th June, coinciding with the E3 event. Hopefully we'll see many more details about this game at that time.