Chipmaker Qualcomm is working on the successor to the Adreno 330 GPU and the new GPU should debut in early 2014 alongside a new Snapdragon chipset, according to sources speaking to Fudzilla. It is thought that an official reveal for these chips at the Las Vegas CES in January 2014 wouldn't be surprising.

The current top performing GPU from Qualcomm is the Adreno 330 which can be found integrated into the popular Snapdragon 800 SoC and is capable of pushing out 3.6 Gigapixels a second. A significant boost to GPU power is expected to be provided by the Adreno 400 GPU, it needs it to keep up with ARM and Nvidia. However Fudzilla sources are positive that the new Qualcomm GPU won't contain a compute part or support OpenCL.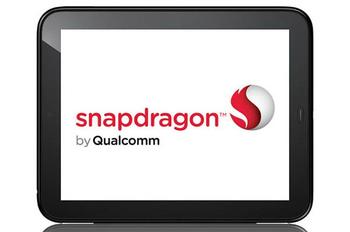 As noted by the source the mobile GPU market has five players all struggling to claim the performance crown; Qualcomm, Nvidia, PowerVR, ARM and Vivante all offer mobile GPU designs. Because of its PC market experience and R&D it might be obvious to think that Nvidia, with its upcoming 'Logan' Tegra 5 chips, will become the mobile graphics leader when that part emerges, but nothing is by any means certain.
We know quite a bit about ARM's next mobile GPUs. Just a few days ago ARM announced two new major Mali GPU designs; the high-performance Mali-T760 GPU with 16 processing cores and a quoted 9.6 Gigapixels a second, also designed with power-saving in mind, so important to mobile devices, according to ARM. A new mainstream or entry level design was also put forward by ARM in the shape of the Mali-T720 which offers and Adreno 330 beating 4.8 Gigapixels a second with a reduced silicon area and better energy efficiency. Both of the above mentioned new ARM GPUs support GPU compute and OpenGL 3.