Sporting events around the world have been cancelled due to the ongoing Covid-19 crisis. On Friday, Formula 1 announced that virtual races will run in place of every postponed Grand Prix, starting with the Virtual Bahrain Grand Prix on Sunday.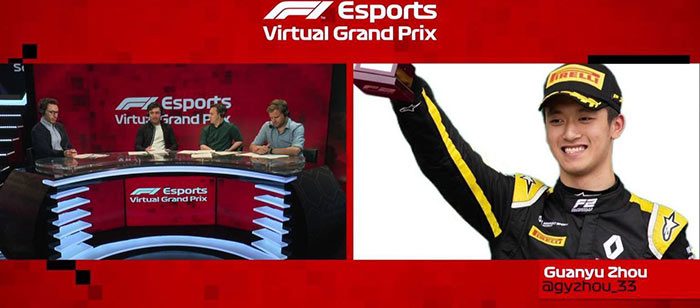 Driving the virtual cars, in the official F1 2019 PC video game developed by Codemasters, will be a mix of current and former F1 drivers plus various sporting and other celebs. At the Virtual Bahrain event, 20 year old Renault test driver Guanyu Zhou won the race, after overtaking "pole sitter Philipp Eng in the Red Bull midway through the shortened 14-lap race," reports Sky news. The series will be running every weekend to replace real-world events and is scheduled to complete in May.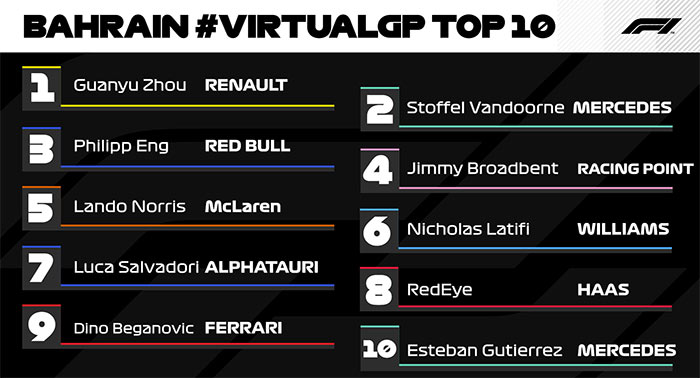 Driving on Sunday were current and ex-F1-pros such as Lando Norris, Nicholas Latifi, Nico Hulkenberg, Johnny Herbert and Anthony Davidson - as well as celebs like Olympic cycling legend Sir Chris Hoy, golfer Ian Poulter and singer-songwriter Liam Payne. Sky says Herbert, a retired F1 driver who raced professionally between 1989 and 2000, and is now a Sky commentator, provided two of the race's most memorable moments.
I have embedded the official highlights video (5 mins) from the F1 website but the full race is available to watch too, if you wish. Furthermore, if you would like to watch subsequent Virtual F1 events live please check out schedules ahead of the weekend on YouTube, Twitch or Facebook.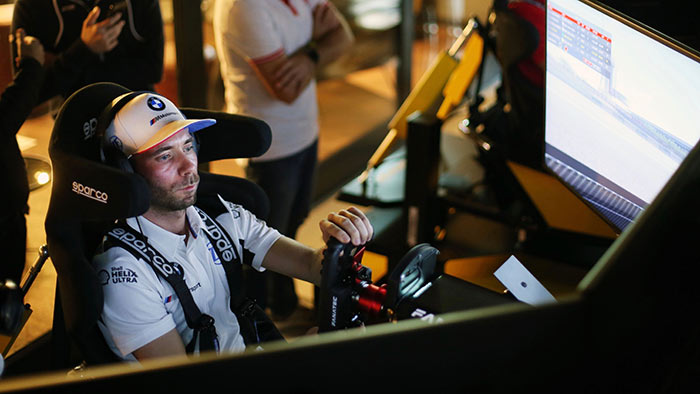 Philipp Eng on one of the gaming PCs
Codemasters provides a bit of game-tech info about the race setups. In a blog post the racing game specialist said that "Due to the wide variety of gaming skill levels amongst the drivers, game settings will be configured in such a way to encourage competitive and entertaining racing. This includes running equal car performance with fixed setups, reduced vehicle damage, and optional anti-lock brakes and traction control for those less familiar with the game." Codemasters adds, importantly that the Virtual race series is just for fun and there are "no official World Championship points up for grabs for the drivers".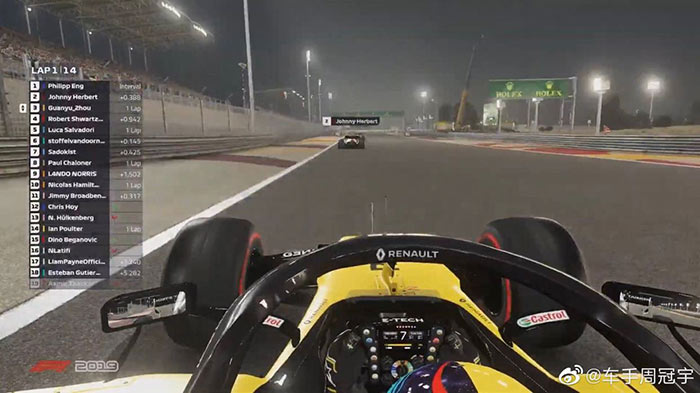 Last but not least, if the coronavirus pandemic results in further Grand Prix cancellations / postponements you should expect the virtual series to extend beyond May.